OCEAN | Stories of humans and climate change
Kenneth R. Weiss, Writer and Pulitzer Prize-winning journalist
Veronica Fernandes, Journalist, Rainews24
The ocean tells stories of climate change. Journalism brings them to the world. Kenneth R. Weiss is a Pulitzer Prize winner for Explanatory Reporting with his work on Altered Oceans, a five-part series – published in the Los Angeles Times – about the unfolding crisis in the world's oceans. As a writer and journalist, he focuses on science, the environment and public health. On World Ocean Day 2021, he joined a live-streaming and interactive dialogue session moderated by the renowned journalist Veronica Fernandes. The event "immersed" the audience in the deep intricacies of the ocean, revealing how climate change and pollution are affecting it and people's lives, and showing how stories grounded in scientific evidence can be made accessible to the public at large through journalism and writing.
Kenneth R. Weiss
Kenneth R. Weiss writes about science, environment and public health. He won a Pulitzer Prize for Explanatory Reporting for a five-part series Altered Oceans published in the Los Angeles Times. He covered the climate summit in 2015 for Nature magazine that led to the historic Paris Agreement. He is currently associated with the Pulitzer Center, writing about climate and other issues for magazines including Science, Foreign Policy, and National Geographic. Weiss has also won the George Polk Award, the Grantham Prize, the Scripps Howard Foundation's National Journalism Award and many other. He holds a bachelor's degree in folklore from UC Berkeley and grows organic avocados on his hillside farm in Carpinteria, California.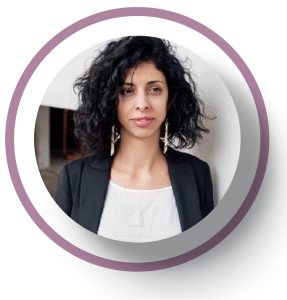 Veronica Fernandes
Veronica Fernandes is a journalist on the foreign news desk of Rainews24. As well as presenting the news, she is the host of Checkpoint, the channel's in-depth programme covering international policy, and the evening press review. Her work covers three main areas. The first is Africa, and she wants to report on the continent's nations in their own right, beyond the context of breaking news events: the changes and struggles of civil society, the branching out of the economies, the effects of colonialism, corruption, and achievements in innovation. Diasporas are her second focus: she has worked on a series of reportages for Rainews24 to explore their history and their role in the construction of the Italian nation: firstly, those with colonial origins (from Eritrea, Ethiopia, Somalia and Libya), as well as more recent ones (from Cape Verde to Venezuela). The third area relates to social and racial issues. In the run-up to the most recent presidential election, she travelled extensively across the United States to give a face and a voice to racial divisions, the everyday consequences of systemic racism, and the black holes left in the lives of those who have lost a family member due to police killings. She loves all things related to borders and the themes of minorities and migration.