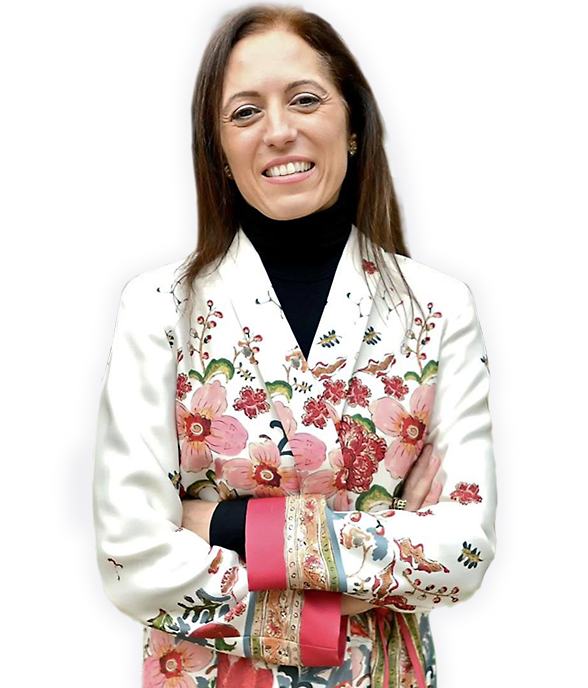 Rebecca Ballestra
I want to work towards creating a platform that brings together different experiences, shares knowledge and attempts to really transform our future
The CMCC Climate Change Communication Award honours the memory of the artist Rebecca Ballestra, who was committed to shaping a sustainable future and promoting positive transformation processes in the fields of science, humanities, economy, ecology and art.
Rebecca Ballestra, visual artist, was born in Sanremo (Italy) in 1974. She graduated from the Fine Arts Academy in Florence and studied at the Facultad de Bellas Artes in Granada (Spain). Since 1994, her artwork has been showcased at international venues, public and private exhibitions, museums, galleries, and art fairs and is part of both public and private collections.
She was awarded several international prizes in Europe, Asia and the USA, and participated in symposiums at Boston University (USA), Maraya Art Center (UAE), University of Hull (UK), Xiamen University (China), PROG Zentrum (Switzerland), University of Genoa (Italy), and Taipei Artist Village (Taiwan).
Rebecca Ballestra lived and worked as a nomad visiting around 65 countries and making travel her main instrument of investigation. She focused her work on reprocessing and resetting social, political and environmental themes and synthesizing the ethno-cultural codes which she had investigated during her travels and numerous artist-in-residence programs.
Through photography, installations, site-specific art, performances and videos, Rebecca Ballestra produced trans-disciplinary projects, which emphasize environmental and social aspects, like in the two-year long project Journey into Fragility (2012-14): this art production was oriented towards the perception of the future in relation to climate change and multiple human interventions in the natural environment.
In 2016, Rebecca Ballestra launched together with Ca'Foscari University of Venice the first edition of the Festival for the Earth – sustainable visions in art and science, a forum for innovative ideas and approaches to preserve the diversity of our planet and improve our fragile co-existence with it. International guests from the academic and public realm were invited to the four editions of the Festival for the Earth (2016-2019) to discuss achievable models for responsible living on Earth. The CMCC Foundation collaborated with the artist as a partner in the 2018 edition of the Festival.
Rebecca Ballestra also worked on the long-term project Echoes of the Void, investigating the geological, cultural, spiritual and environmental meaning of the world's wastelands.
To know more about the artist and her work, visit the website: