Nature is the best technology | SUSTAINABLE ARCHITECTURE
Eric Corey Freed, Award-winning architect, Founding Principal of organicARCHITECT
Elisabetta Tola, Science and data journalist, Radio3Scienza and Il Bo Live
Who says the environment has to be depressing? Award-winning public speaker, organic architect and expert in green building Eric Corey Freed joins in dialogue with distinguished science and data journalist Elisabetta Tola, to explore smart approaches to sustainability through architecture. As one of the world's leading sustainability thinkers, the 11-time author will delight participants with his witty approach to discussing how nature based technology can be used in buildings, offering solutions to grow our future through innovation.
A live streaming Seeds. Words that feed the future event for the CMCC Climate Change Communication Award "Rebecca Ballestra".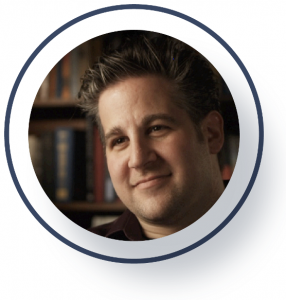 Eric Corey Freed
Eric Corey Freed is an award-winning architect, 11-time author, global speaker and notorious comedian. He identifies solutions to problems most teams didn't know were holding them back. He was also Founding Principal of organicARCHITECT, a visionary design leader in biophilic and regenerative design. As a licensed architect, Eric brings over 25 years of experience in helping architects, builders and homeowners use sustainability to improve the design and operational savings for thousands of buildings around the country. Companies like Autodesk, Pixar, Apple and Lowe's have hired Eric to help them incorporate deeper sustainability into their businesses. As a trained facilitator, adjunct professor, and sought-out lecturer, Eric has educated more than 250,000 people across all 50 states and 7 countries on issues related to sustainability, high-performance building, and the built environment. His books and videos have been viewed by over 1 million people worldwide. His work has been featured in Dwell, Metropolis, Town & Country, Natural Home and Newsweek. He has been seen on television on Fox News, HGTV, The Sundance Channel and PBS. Eric is considered a leader in the field; named by San Francisco Magazine "Best Green Architect" in 2005; "Best Visionary" in 2007; and "Green Visionary" by 7×7 Magazine in 2008. In 2012, he was named one of the 25 "Best Green Architecture Firms" in the US, and one of the "Top 10 Most Influential Green Architects." In 2017, he was named one of Build's American Architecture Top 25 and the following year, Fixr's Top 200 Influencers in the Construction Industry. He holds a prestigious LEED Fellow award from the US Green Building Council.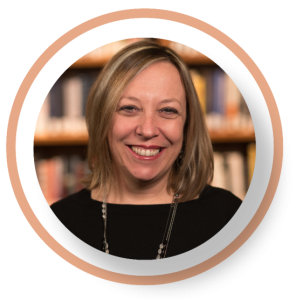 Elisabetta Tola
Elisabetta Tola is Founder and CEO of Italian science communication agency formicablu and datajournalism.it, a laboratory for data-driven stories and tools. She is co-founder of Facta, a Mediterranean non-profit center that brings scientific method into journalism. Elisabetta is author, with Marco Boscolo, of "Semi Ritrovati", a journey through agro-biodiversity, Codice Ed. (2020). She is also author of international cross-medial and investigative projects Seedversity.org and Seedcontrol.eu on global agro-ecology and seed market. She is radio presenter at the Italian national public radio, RAI Radio3scienza and contributor as data and science journalist at Il BO Live and other publications (European Science Media Hub; ValigiaBlu; Il Tascabile). She is past contributor to AGI Agenzia Italia; Wired IT; La Stampa; L'Espresso; IL – Sole24Ore. Elisabetta is media trainer on digital journalism and verification (MCS Sissa; Master in Giornalismo UniBO; Master in Giornalismo IULM; Master in giornalismo UniCatt Google News Lab 2015-17). Speaker and discussant at national and international public events. Science communicator and consultant for dissemination and outreach strategies, digital production and research on media strategies and innovation in EU-funded projects (DIVERSIFOOD; CERERE; DYNAVERSITY; NEWSERA; FEDORA). Member of advisory boards for ARENA for Journalism in Europe – EIJC and Dataharvest. Tow-Knight fellow 2019 for Entrepreneurial Journalism 2019 at Craig Newmark Graduate School of Journalism, New York.